KOSOVO TO BE REPRESENTED IN UEFA (EUROPEAN UNIVERSITY FILM AWARD) BY AAB COLLEGE STUDENTS
22 September 2020
The film production program of the Faculty of Mass Communication at AAB College, has now become a member of UEFA (European University Film Award), which is a creation of the European Film Academy and Filmfest Hamburg. This initiative, established in 2016, was created with the intent to include a newer audience and to spread the "European Idea" and the spirit of the European Cinema to university students.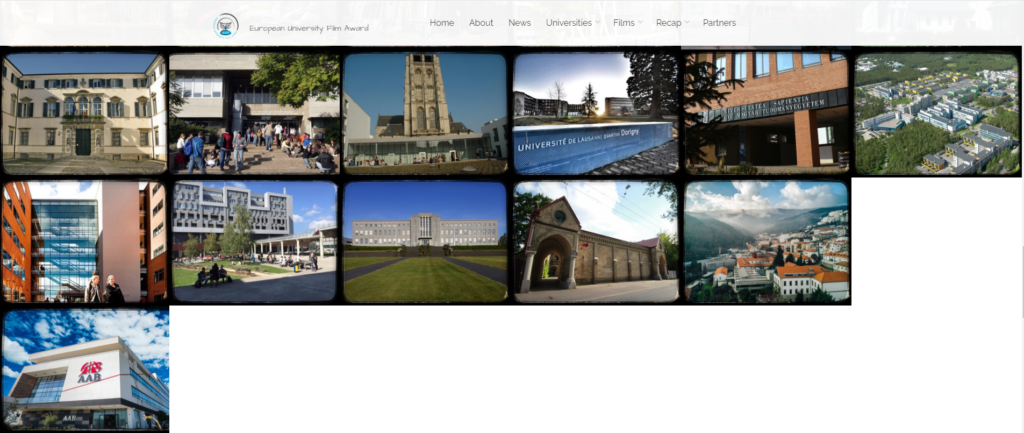 Also, this initiative aims to support the dissemination of film, film education and debate culture. AAB College is now among 25 other universities from 25 different countries such as Austria, Belgium, Czech Republic, Denmark, Finland, France, Germany, Greece, Hungary, Iceland, Ireland, Israel, Italy, Latvia, Lithuania, the Netherlands, Poland, Portugal, Romania, Russia, Spain, Sweden, Switzerland, Turkey and the United Kingdom.
As is tradition, among the artistic films and documentaries which are participating in the European Film Academy, five will be selected and students from all the member universities will gather to vote and discuss on who will receive the UEFA prize. Students of AAB College will be mentored by Fatos Berisha, who is a member of the European Academy of Film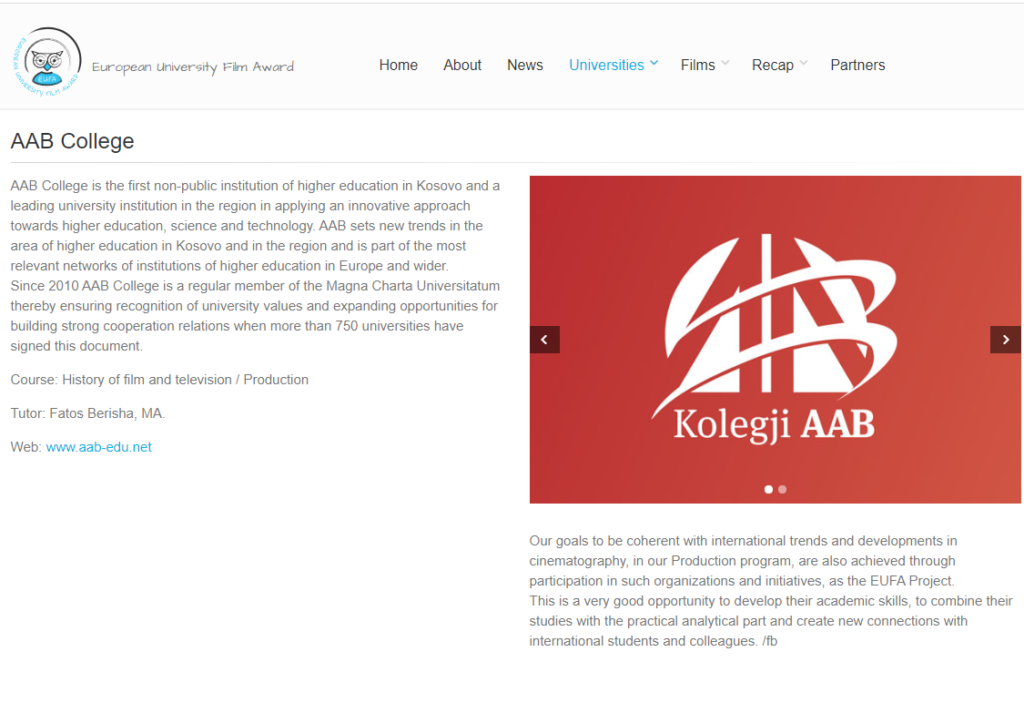 Admission of AAB College to this body is seen as a very good opportunity to develop students' academic skills, to combine their studies with the practical and to establish new connections with students and international colleagues.