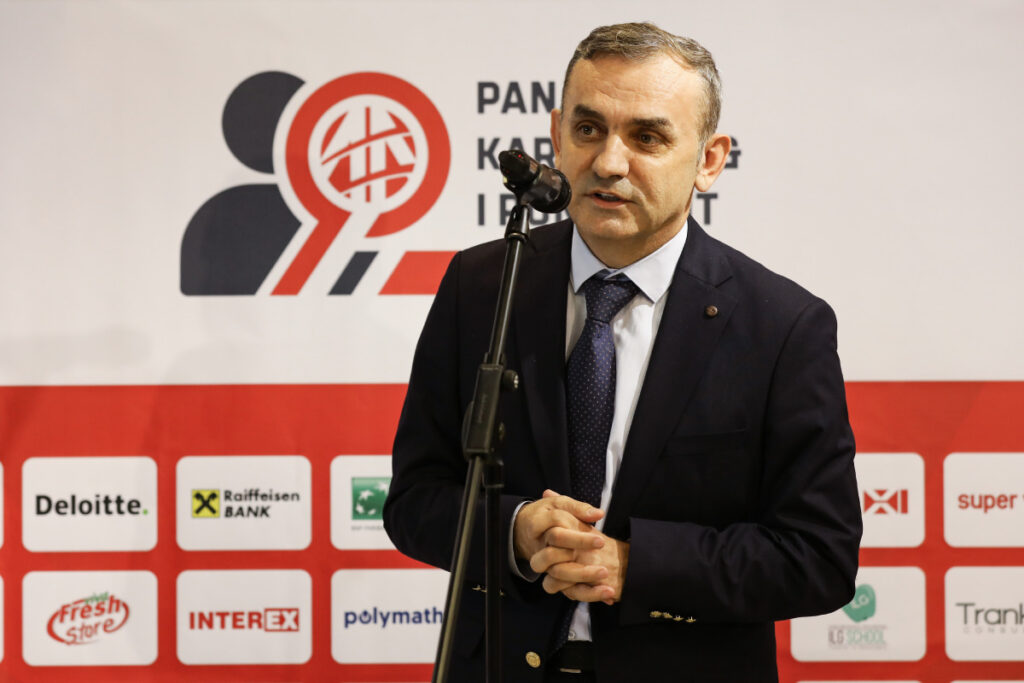 Dear students and friends,
AAB University is a modern and dynamic higher education institution actively engaged in the pursuit of academic excellence and in accomplishing the vision set in its Strategic Development Plan 2013 – 2018. We are committed to promoting the highest standards in teaching and research both at home and abroad.
What makes us unique is the full respect for academic freedom and innovative and critical thinking approaches in everyday teaching and research routines. At the same time, all our activities, procedures and practices place the student and their career at the center. Student competencies, rich academic life, and career guide us in all key processes at our university: when developing curricula and syllabi, in planning and implementing assessment, and when setting priorities for academic cooperation with national and international organizations and institutions. We are engaged in systematic efforts to strike a balance between teaching and research and the needs of students, community and societal needs for development.
We have made international cooperation our key priority in order to be able to offer you more opportunities to interact with state-of-the-art achievements in the knowledge and scientific domains at home, in Europe and wider. For this reason, we have signed numerous agreements and memoranda for academic cooperation and we are building sustainable strategic partnerships with similar institutions in Europe and the USA.
As members of the Magna Charta Universitatum and of other academic and scientific associations we remain the most attractive option for the younger generation and for persons who have missed an opportunity to study during the difficult years Kosova was going through in the recent history.
Thus, at AAB you are part of a large community in a quest for knowledge in 32 accredited study programs in 14 various fields of study. Our approach is to expand in the direction of innovative interdisciplinary study programs that will increase the employability of graduates and contribute to the country's social and economic development. With over 15000 students and 500 members of academic and administrative staff, we continue being number one at home and in the region.
Dear students: our every day is a continuous work so that you can pride yourself on the competences and degrees you obtain with us.
We are there to join efforts to build a successful career for you.
Prof.ass.dr. Lulzim TAFA,
Rector