On the verge of Women's Day, Down Syndrome Kosovo comes to AAB College with new postcards
4 March 2020
As part of its ongoing activities to contribute to society, AAB College has, once again, opened its doors to the Down Syndrome Kosovo Association.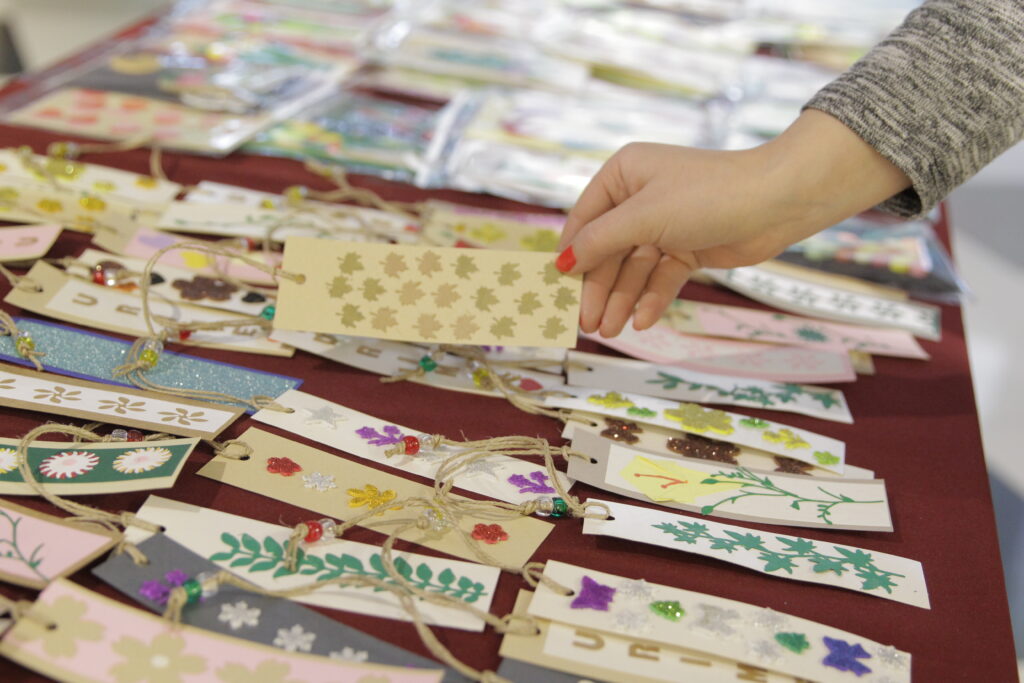 On the verge of Women's Day, March 8, members of the Down Syndrome Kosovo, under which a vocational training program operates, have brought postcards made by them to AAB College, which are being purchased with keen interest by students and academic staff.
Marigona Kozmaqi, who works as a volunteer at Down Syndrome Kosova, expressed her happiness towards the willingness of AAB College to cooperate with the aim of raising the awareness of society towards those affected with Down Syndrome.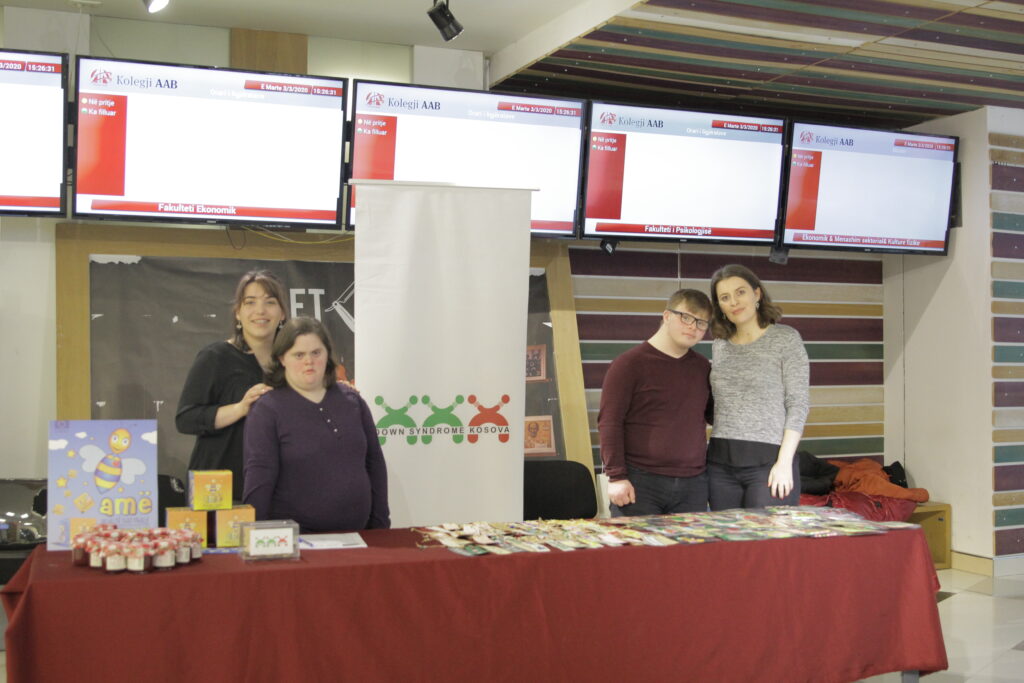 "This is not the first time that AAB College has opened their doors to such cooperation. We already feel at home here and are very pleased that these products are being liked and bought by your students and staff" said Kozmaqi.
Dionis Ferataj and Qendresa Sadiku welcomed students and peers yesterday who contributed by purchasing products made by friends with Down Syndrome.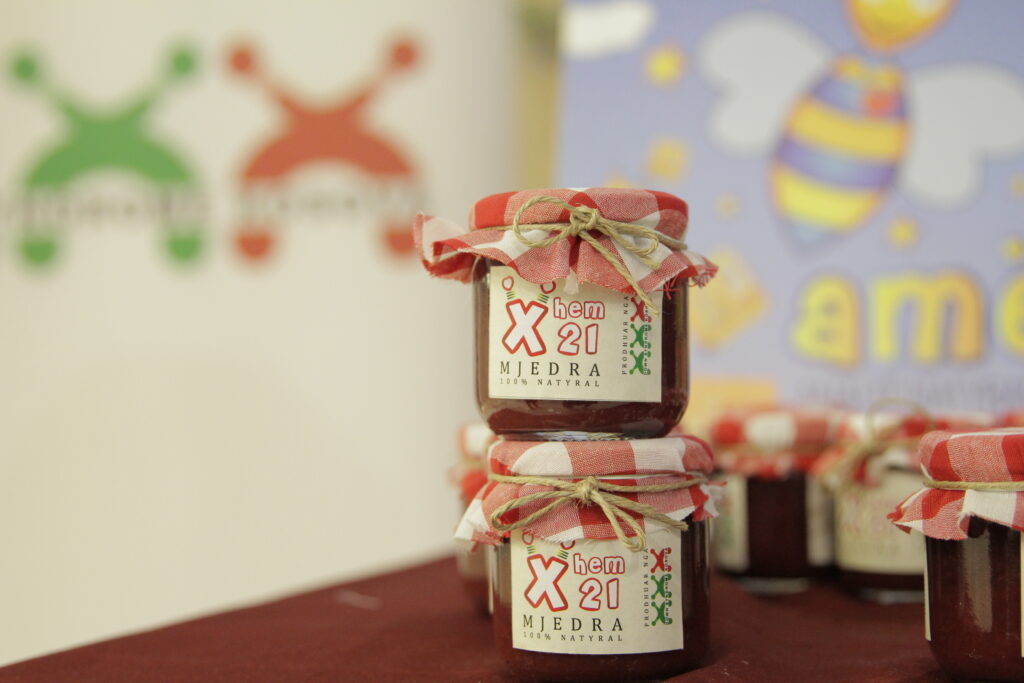 The products being offered by the Down Syndrome Association are postcards and raspberry jam, very lovingly prepared by people with Down Syndrome.
This activity will continue today as well.