FIRST-YEAR LECTURES HAVE BEGUN, THE ENROLLMENT OF NEW STUDENTS AT AAB COLLEGE CONTINUES
27 October 2020
Today at AAB College begins the new academic year 2020/2021, for the first-year students. Although in different circumstances, because of the situation created by the COVID-19 pandemic, enthusiasm was not lacking either among the young students or the academic staff.
Welcoming the new students were not only the academic staff but also the student union volunteers who will help them with orientation and familiarization with the academic life.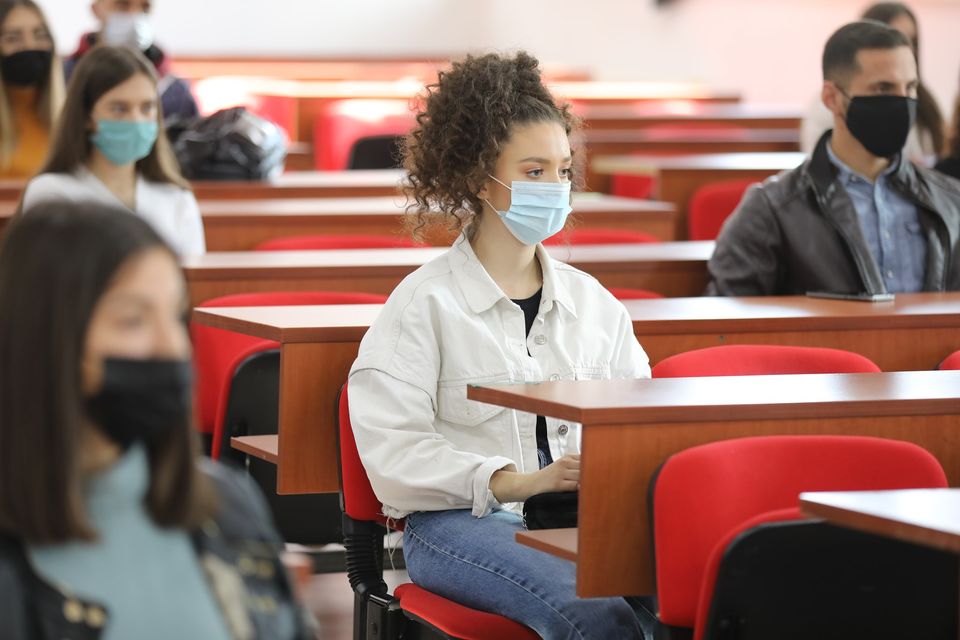 AAB College has also taken all necessary measures, in accordance with the recommendations of the NIPHK and MoH, to start a year that is, above all, safe for the entire AAB community. As a part of the preparations made, AAB College has also created its own task-force, which is charged with setting its own guidelines and enforcing them. This task-force, in cooperation with AAB College management, has created suitable conditions for students to safely attend classes.
While the academic year may have just begun for the first-year students, the second and third-year students have started their studies on October 1.
AAB College informs all high-school graduates and other interested parties that the registration deadline for the first-year students is still open and they can apply for registration during any working day, on the campuses of AAB College in Prishtina, Ferizaj and Gjakova, and also in our information offices in all cities of Kosovo.