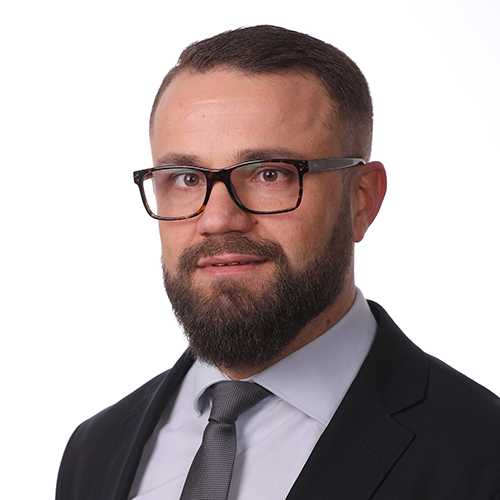 Dean
Naim Telaku obtained his doctorate degree from the Medical University of Vienna in clinical Psychology in 2018. He holds a MSc. in Neurocognitive Psychology from LMU, Munich while having finished his basic studies in Political Science and Psychology in Pristina.
Currently, he holds the position of dean of the faculty of Psychology at AAB College. Prior to that, he has temporarily filled the positions of president of Kosovo Psychologists Association, head of the licensing committee for professional psychologists within the Ministry of Education. He has also co-founded a psychological clinical practice, wherein he still sees patients on a daily basis since 2013. His teaching experience mostly relies on the fields of clinical psychology and neuroscience, while his research interests intertwine with the philosophy of neuroscience, evolutionary psychology, and other natural sciences, wherein he has published two individual books, Ouroboros (2015) and Placenta (2017).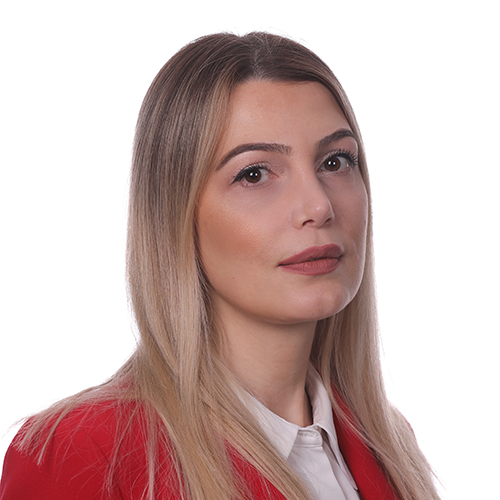 Vice Dean
Mimoza Kamberi u lind në Prishtinë më 1982. Studimet universitare, bachelor dhe master i kreu në Fakultetin e Psikologjisë në Universitetin e Prishtinës "Hasan Prishtina", ndërsa studimet e doktoratës është duke i ndjekur në të njëjtin universitet, në Fakultetin e Edukimit, programi: Mësimdhënia dhe të mësuarit, profili: Psikologji Edukimi.
Nga viti 2003 deri 2006 ka kryer praktikë në disa qendra në Prishtinë: Qendra Psikiatrike për Adoleshentë dhe Fëmijë (QKUK), Qendra e Shëndetit Mendor, Institucioni parashkollor "Gëzimi ynë". Gjatë kësaj periudhe në kuadër të intershipit ishte edhe hulumtuese në projektin "Don Bosko and the Youth".
Nga viti 2015, punon në Fakultetin e Psikologjisë në AAB; ligjëruese dhe përgjegjëse për sigurim të cilësisë dhe mentorim të studentëve.
Ka marrë pjesë në disa vizita studimore; në Universitetin e Salzburgt- Austri, Universitetin Cork- Ireland, Universitetin e Edinburghut– Skotland, përmes projektit Tempus "Encouraging the process of curriculum development based on learning outcomes and research guided teaching in the private higher education institutions of Kosova (2013 – 2014)".
Po ashtu ka marrë pjesë edhe në disa simpoziume, konferenca shkencore vendore dhe rajonale. Në konferencën ndërkombëtare "Sfidat e zhvillimit në një shoqëri që ndryshon: Gjetje nga studime me adoleshentë dhe të rinj", si bashkautore ka prezantuar punimin shkencor: "Prevalenca dhe parashikuesit socioekonomik të simptomave të ankthit te studentët e kolegjeve në Kosovë" (2017).
Ligjëron lëndët:
Psikologji edukimi
Zhvillimi i hershëm i fëmijës