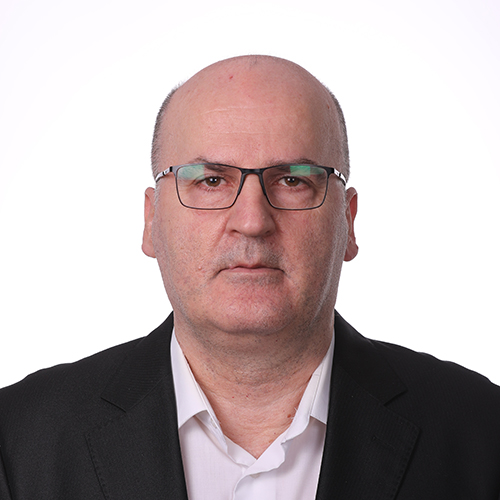 Dekan
Jusuf Qarkaxhija i lindur në vitin 1967 në Gjakovë, është doktor shkence në Sisteme të Informacionit të përfunduara në Fakultetin e Ekonomisë dhe Teknologjisë Informative në Universitetin Evropian të Tiranës në vitin 2015. Studimet Bachelor dhe Master i ka përfunduar në Universitetin e Prishtinës "Hasan Prishtina" në drejtimin Elektronikë.
Ka qenë drejtor i Kolegjit AAB- Kampusi në Gjakovë prej vitit 2014 ndërsa nga viti 2012 ka qenë kordinator i Fakultetit Ekonomik në Kolegjin AAB Kampusi i Gjakovës.
Ka punuar si profesor asistent në Universitetin e Prizrenit dhe ka ligjeruar lëndët e Matematikës dhe Statistikës dhe si mësimdhënës në shkollën për aftësim profesional "Gjon Nikollë- Kazazi". Ka ligjeruar gjithashtu lëndë nga lëmia e Informatikës dhe Matematikës. Ka punuar edhe në kompanitë Ati-kos nga Gjakova dhe Expik nga Prishtina. Ka punuar edhe si ushtrues i programit ecdl.
Ka marrë pjesë në disa konferenca shkencore dhe trajnime të ndryshme, si edhe ka publikuar disa punime shkencore në revista vendore dhe ndërkombëtare. Flet dhe shkruan rrjedhshëm gjuhën angleze, serbo-kroate, etj.
Ligjeron lëndët:
Web 2.0
Sistemet e shpërndara
Cloud Computing
Sistemi i menaxhimit të informacionit
Hyrje në informatikë
Informatikë biznesi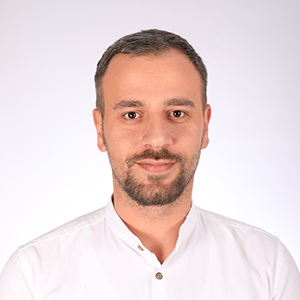 Ersan Hamdiu, born in 1989 in Pristina, is currently pursuing a PhD in Computer Science at South East European University. He holds a Master of Science degree in Computer Science from AAB College and a Bachelor of Science degree in Computer Science from the University of Southeast Europe.
He has a wealth of experience in the field of computer science, having worked as a programmer for several years before transitioning to a career in education. He has served as a teacher for 7 years at The British School of Kosova. Ersani has also made an important contribution to the field of computer science through his research. He has several research papers published in reputed academic journals, also participating in various regional conferences. His research area focuses on networks and data science.
Ersan speaks fluent in English, Turkish, and Serbian, which has enabled him to effectively communicate and collaborate with colleagues in various academic and professional settings.